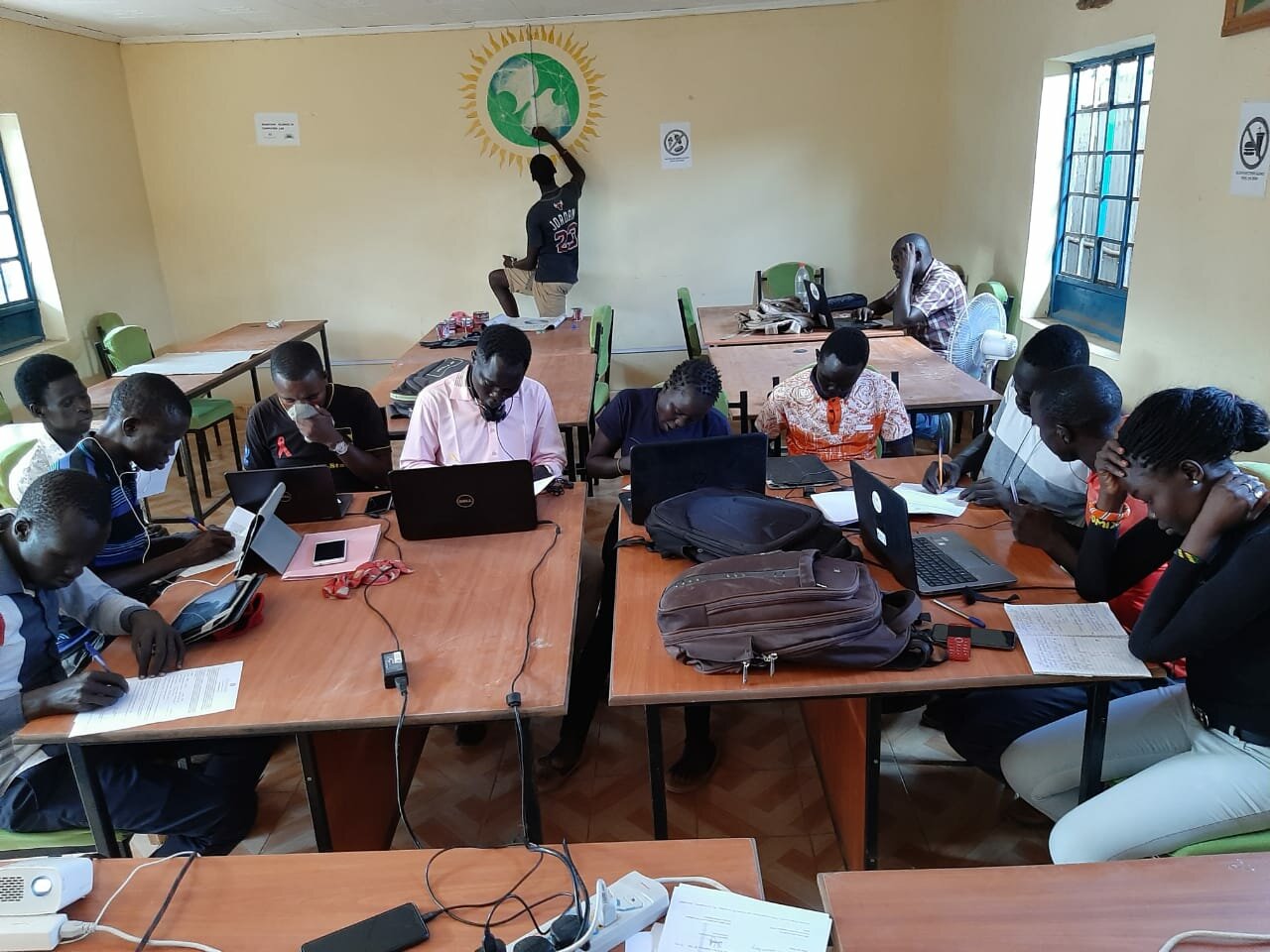 STUDENTS AT THE MARGINS
JWL serves refugees and other socially and geographically marginalised youth across the globe, providing the quality higher education which they otherwise would not have access to. Through quality, transformational programmes, learners gain the confidence, knowledge and skills they need to take their lives in their hands and work towards achieving their goals.
Students from different backgrounds come together at the local and global level through the global virtual classroom, engaging in discussions which promote tolerance and open minds. They become leaders that also give back to their communities, and inspire others to do the same, fostering a more peaceful and equitable world.
LOCAL COMMUNITY LEARNING CENTRES
JWL students connect on two levels – locally and globally. At the local level, they come together at the community learning centre (CLC).
Our blended learning model allows students the flexibility to study anytime, anywhere, both on and offline. At the same time, we provide the best of both worlds by cultivating a sense of the community at the CLC – where they benefit from in-person group discussions and support from peers, facilitators, and centre coordinators.
The CLCs are often run in partnership with the Jesuit Province and institutions and other like-minded organisations in order to run the CLCs. They provide infrastructure and management of community learning centres, accompanying and facilitating student learning.
GLOBAL COMMUNITY OF LEARNERS
JWL students build a strong community of learners at the local Community Learning Centre but also at the global level. They study together with peers from different JWL centres the world over through the global virtual classroom. This provides valuable opportunities to engage in discussions with persons from different cultural backgrounds and contexts, as they make their way through their studies and seek to address issues of local/global concern.
STUDENT-BASED ORGANISATION
Over time, graduates of the JWL Diploma programme have taken ownership of the learning centres. Alumni Kenya and Malawi established community-based organisations and serve the JWL community as coordinators and learning facilitators. In Afghanistan, alumni organised themselves and established brand new learning centres in their hometowns – in some of country's most remote locations.