The challenges Rodiya has faced in Syria and then in Iraq have been no match for her positive outlook on life. Now, she's making her dream of university studies come true, as a JWL student.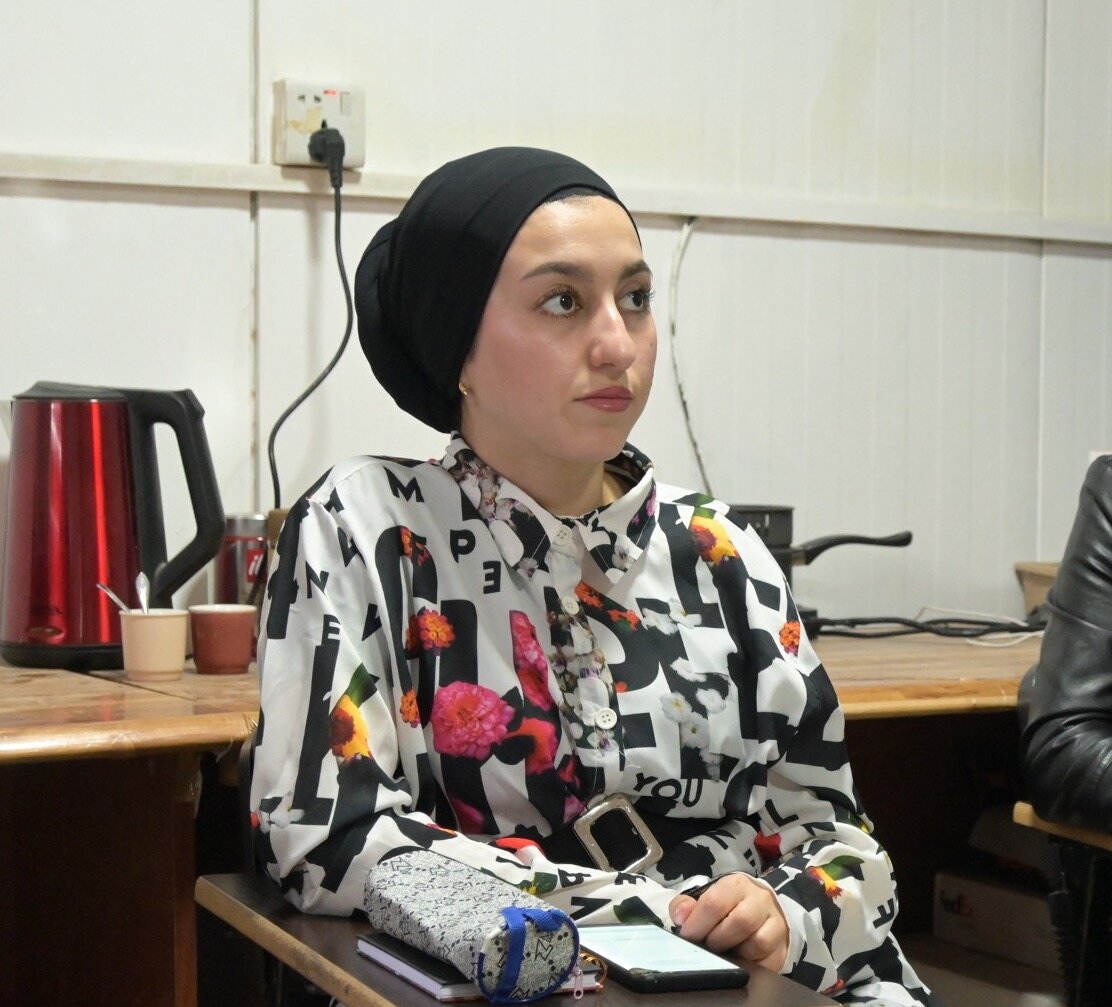 "I love looking at the bright side of life and advise everyone to not let the challenges of life steal your dreams from you. You should learn from them," says Rodiya, who also stresses how important the advice and encouragement she received from her grandfather and aunts growing up was to her personal growth, especially her positive outlook on life.
Growing up in a small village in Syria's district of Derik, pursuing an education was challenging, requiring travel to neighbouring cities for her middle and high school studies. The war meant enrolment at a university was just out of reach, and when she moved to northern Iraq, her high school certificate was not recognised.
"Life went on," she says, with marriage and the birth of her son. Then, three years later, she heard about the programmes on offer at the JWL learning centre in Domiz Camp. The Global English Language programme allowed her to gain the required level of English to successfully apply for the Peace Leader programme and now the Certificate in Liberal Studies, which was "like a dream come true."
Setting yourself goals is something she would encourage everyone to do, and becoming a photographer, interior decorator, and a peace leader are all on her list of objectives, along with learning new languages and familiarising herself with diverse cultures.