Peace Leaders in Iraq unite to make a difference
The desire for peace, freedom, justice and the belief in a better future brought together our Peace Leader students, graduates and facilitators in Iraq. Last weekend, the group was hosted by Deir Maryam al-Adhra, our partner in Sulaymaniyah, to share experiences and engage in discussions.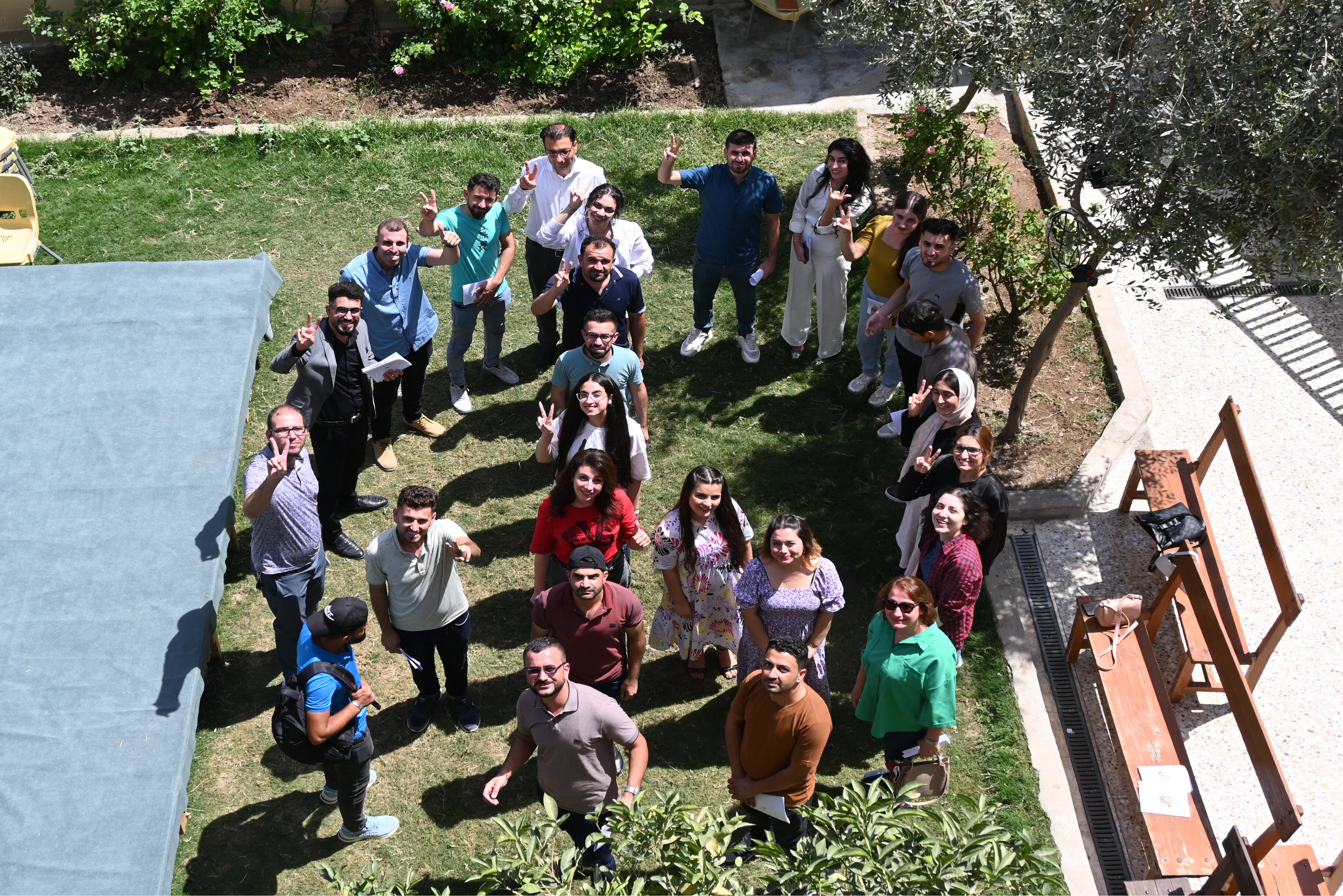 The sun shines on those who:
- Love justice
- Love freedom
- Love peace
- Love serving others
- Love equality
- Believe they can make a change
- Discovered inner peace
- Respect other cultures and their beliefs
- Believe in a better future
These are a few of the responses given during an ice-breaker activity at the recent Peace Leader gathering in Sulaymaniyah, Iraq. The two-day event was organised at the request of programme graduates who expressed great interest in meeting and exchanging with peers from other learning centres.
"I don't want to study 6 months to just resolve conflict in my family. We need to use our skills to bring peace to as many people as possible in this country," says Naija, among the 29 students, graduates and facilitators who attended the gathering.
On the tranquil premises of our partner Deir Maryam al-Adhra, participants shared their experiences of the programme, the different ways they engage within their communities, as well as delved into different forms of conflict they have encountered and mitigated. As they did so, an idea began to take shape and it soon became clear that this would not be a one-off meeting.
Bound and energised by their common desire to act for peace, participants decided to form an official Peace Leader alumni group and work together to establish peace centres within their communities, where persons may reach out for mediation. Having identified needs and stakeholders to engage with, they parted ways on a positive, hopeful note. They, along with those who could not attend the gathering but wish to be involved, will stay connected and develop a plan to make their vision a reality.