JWL Diploma Graduation in Dzaleka Refugee Camp, Malawi.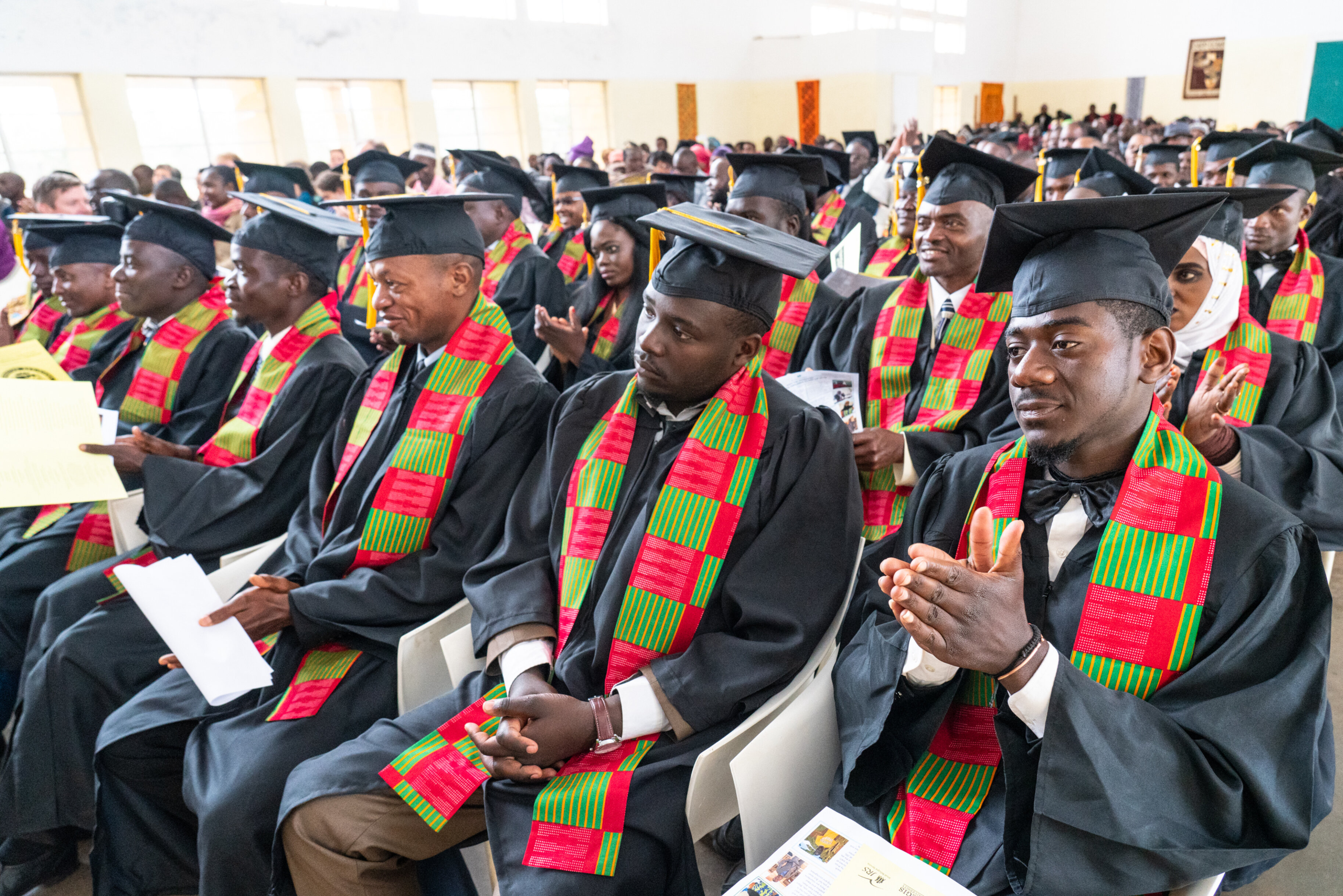 Congratulations, graduates! On Friday, July 20th 2018 the JWL Dzaleka team celebrated the graduation of 28 students from the JWL Diploma in Liberal Studies program. This was our biggest graduating class to date!
Diplomas were conferred by the Regis University President, Father John Fitzgibbons, accompanied in podium by representatives from the Ministry of Home Affairs, JWL, Creighton University, UNHCR and many more.
With Diplomas in hand, many graduates will now continue their studies through JWL's new online offering, an AA/BA program from Southern New Hampshire University.
Thanks to all that made this graduation possible!