First Diploma Graduation in Myanmar
Congratulations Peter,Ngu, and Veronica! We are very proud to announce that our very first Myanmar Diploma programme students graduated in May this year. The ceremony, which took place at the St Aloysius Gonzaga Institute of Higher Studies in Taunggyi, was also attended and presided by Archbishop Basilio Athai, Roman Catholic Archbishop of Taunggyi.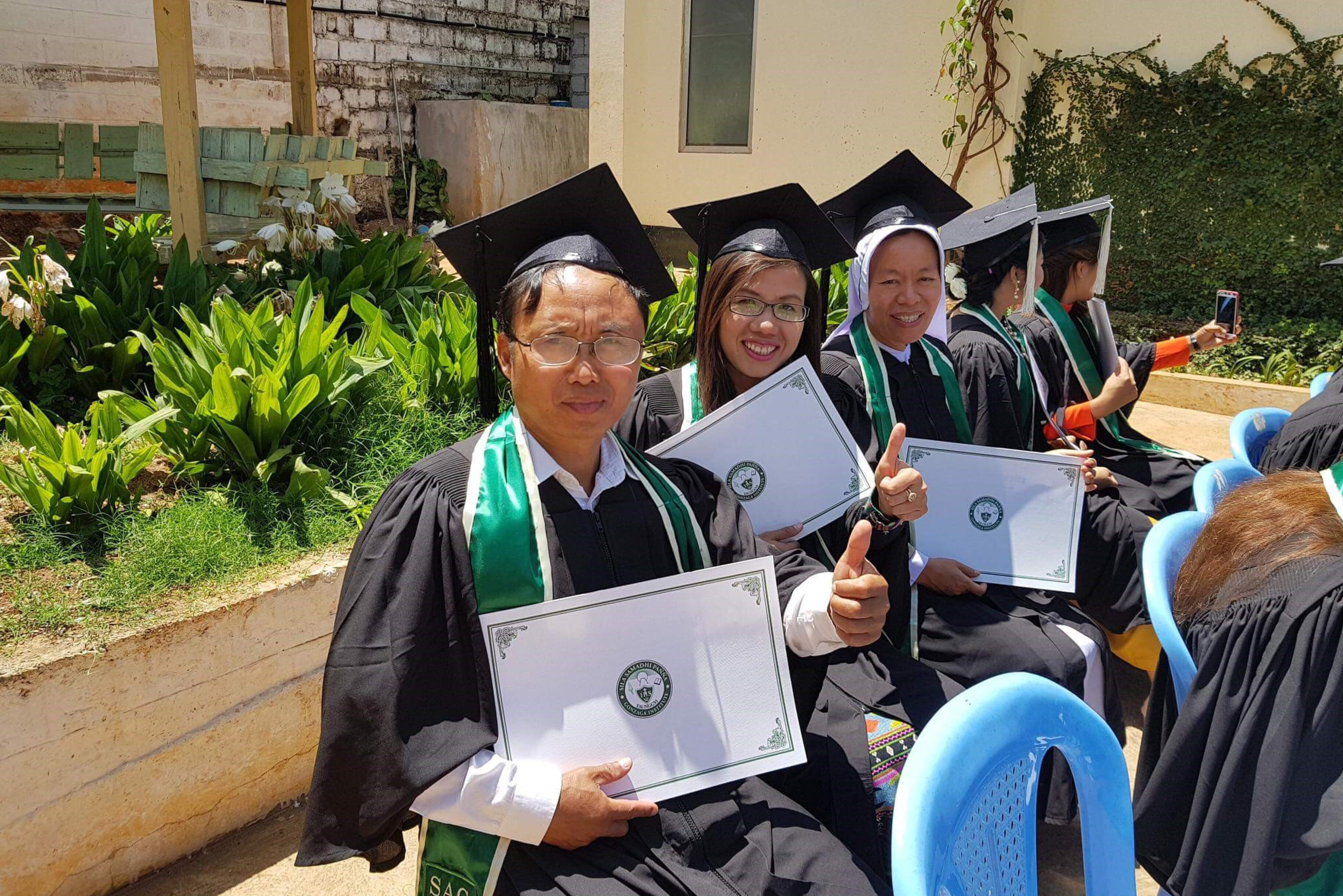 A letter of thanks from our graduates
On our graduation day, we have felt that all our challenges we had experienced during our three-year study really turned into joy which made our tears burst out. According to the needs of our community, three of us concentrated on Education that supports us in our educational fields.
Knowing the values of this study, we have really appreciated the given materials and methodologies which guide us along our journey of teaching.
Through our experiences, we have learned that in the classroom setting, when the facilitators provide the learning – friendly environment and design the well lesson planning, the students can develop their interests, motivation and improve self-directed learning.
Although we are not perfect enough to change everything, presently we are serving our society as much as we can to distribute the knowledge that we have gained from JWL diploma. We also make sure that we commit ourselves into teaching to be a good agent of change for our community.
Finally, we would like to express our thanks and gratitude to all the faculties who helped us in different ways to complete our study successfully. We are who we are today because of your great supports. You have made us different.
Sincerely yours,
Peter Aung, Ngu Thwe Win, Veronica.