Breaking the Language Barrier
Join us on 12 December (REGISTRATION REQUIRED) for an interactive session sharing good practices, challenges and opportunities in facilitating female refugees' access to higher education.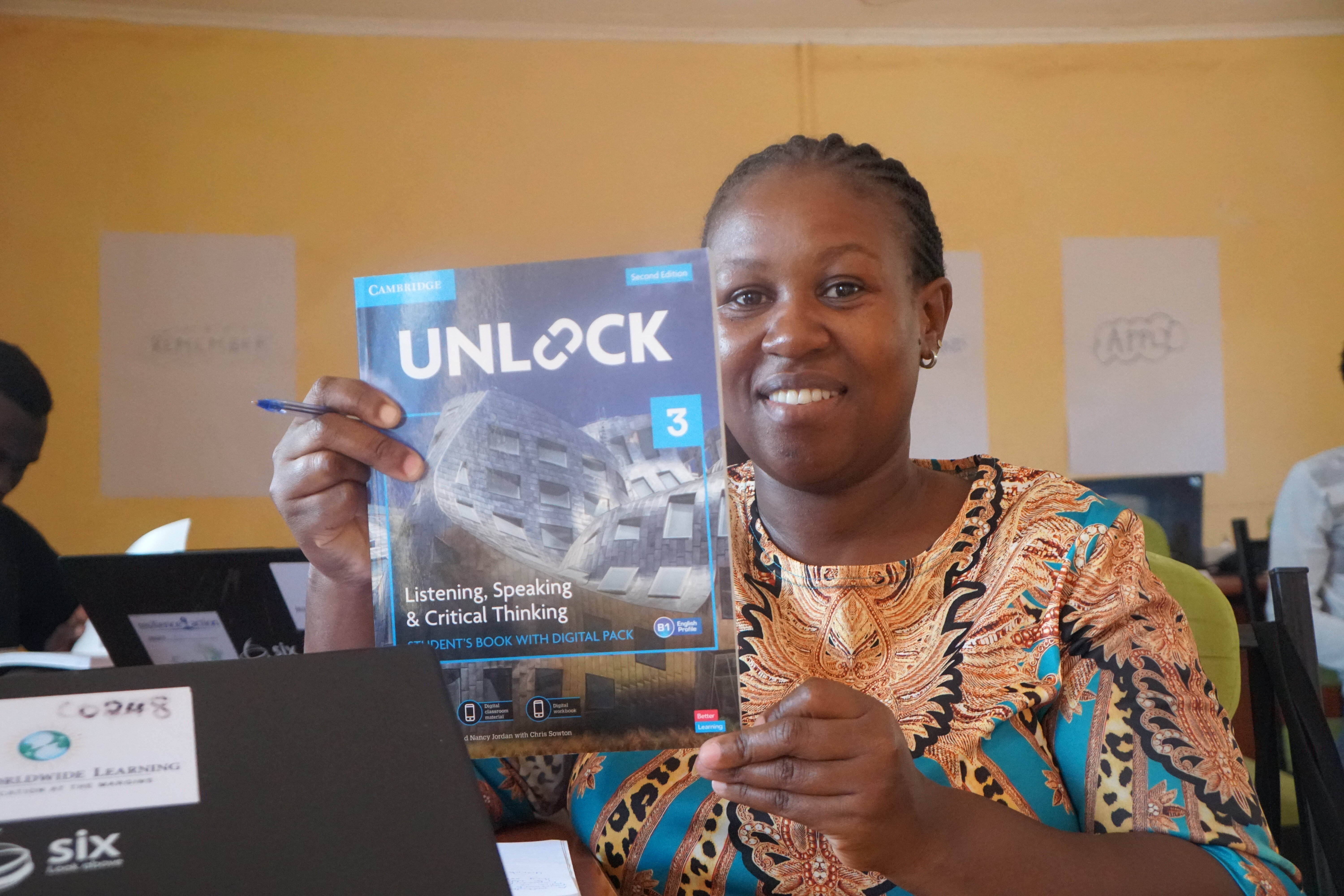 Lack of English language skills is one of the biggest barriers to accessing higher education for refugees and other marginalised communities. Female refugees face specific sets of challenges in pursuing tertiary studies, ranging from cultural barriers, early marriage and pregnancy, through to a lack of solid English language skills.
Jesuit Worldwide Learning's Global English Language (GEL) programme serves as a stepping stone for learners to access JWL professional and academic programmes, for greater chances of success at a local university, as well as greater professional opportunities.
Strategic partnerships with Cambridge University Press & Assessment and Loyola Idiomas (Universidad Loyola) ensure the provision of a high-quality English curriculum and rigorous testing for learners, as well as support and professional development opportunities for GEL facilitators, contributing to the programme's success. Many learners eventually become English Language facilitators within the JWL community as well as beyond, male and female students alike encouraging women and girls to build their language skills and pursue their dreams through higher education.
As we gather for the second Global Refugee Forum to sustain the momentum and progress made since 2019, Jesuit Worldwide Learning is pleased to invite you to 'Breaking the Language Barrier: A scalable model to provide high-quality English courses enabling female refugees to access higher education.' This event may be of interest to international and non-governmental organisations, universities, governments and other stakeholders engaged in the area of education in crisis contexts.
Join us from 18h30 to 20h00 on Tuesday, 12 December 2023 at our premises (18 Rue Jacques-Dalphin, 1227 Carouge, Geneva) for an interactive session with representatives from Cambridge University Press & Assessment and Loyola Idiomas to share good practices, challenges and opportunities in increasing female refugee enrolment in higher education programmes.
Please register (LIMITED SPACE) by 05 December 2023.